Welcome to Rialto Animal Hospital

Rialto Animal Hospital in Rialto, CA is a full service companion animal hospital. It is our commitment to provide quality veterinary care throughout the life of your pet. Our services and facilities are designed to assist in routine preventive care for young, healthy pets, early detection and treatment of disease as your pet ages, and complete medical and surgical care as necessary during his or her lifetime.
We understand the special role your pet plays in your family and are dedicated to becoming your partner in your pet's health care. We treat your pet as we would our own. Our goal is to practice the highest quality medicine and surgery with compassion and an emphasis on client education. Our entire healthcare team is committed to providing personal attention to the unique concerns of each individual pet owner.
We encourage you to explore our website in an attempt to better know us... your pet's healthcare team. We would also enjoy speaking with and meeting you, so please call with any questions you may have or come down for a tour (no reservations required!). Thank you for visiting!
It's official!!
We are thrilled to announce that Rialto Animal Hospital is now accredited with AAHA, the American Animal Hospital Association. We are now part of only 12% of animal hospitals across the United States to carry this prestigious title. To become accredited, we voluntarily underwent an evaluation on over 900 standards created by AAHA in the areas such as dentistry, patient care, radiology, pain management, safety, anesthesia and surgery. This is just one more way that we have chosen to prove our commitment to providing the highest quality of patient care, as we strive to enhance and extend the lives of pets.
We very are proud of our partnership with Rialto Police Department as their veterinarian for the department's working police dogs!! We are very pleased that we have the opportunity to give back to the community in this manner and greatly thank them for entrusting the medical care of these very special "officers" to us!!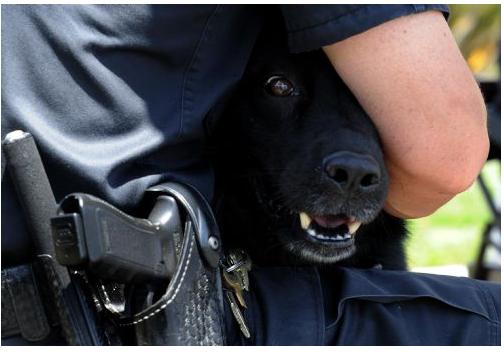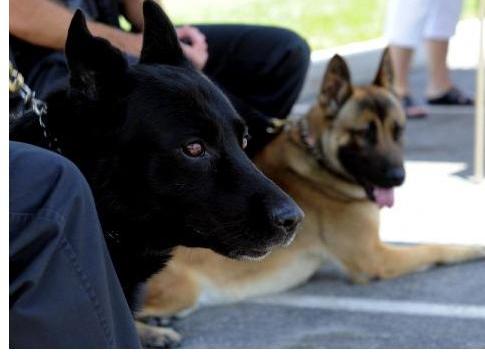 ************************************************************
In September 2012, we significantly reduced the prices of routine services while pledging to uphold the same exceptional care that much of the community has already come to know. It is our hope that this change will allow us to treat, care for, and maintain the health and wellness of even more pets, your pets, both here and in our surrounding communities.
Click HERE to apply for CareCredit
**************************************************************
In Loving Memory of our founding veterinarian, Dr. Charles Elton Childs
August 8, 1919 - June 21, 2012

---
Thank you for taking the time to read about our veterinary practice and the services we offer. We welcome your comments and suggestions. Please contact us at (909)875-6161 for all your pet health care needs.